Originally posted in HCPLive.com
by Colleen O'Leary, RN, MSN, AOCNS
I have always been very intrigued by the various forms of radiation therapy and used to relish the day that I would take my basic oncology class to the radiation oncology department for a tour. I learned something every time. But now, with the advent of new technology and the trend for facilities to advertise that they have the biggest and best equipment, I really need to learn more. Hopefully this radiation primer will help to unscramble some of the terms and mystery for you, too.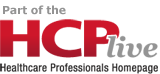 Over the past decade there has been a dramatic pace of innovation from what was traditionally used (external beam radiation) to modalities that yield the potential for greater accuracy with less damage to healthy surrounding tissue. These include Intensity Modulated Radiation Therapy (IMRT), Image Guided Radiation Therapy (IGRT), Stereotactic radiosurgery (SRS), and Stereotactic body radiation therapy (SBRT).
IMRT can be divided further into three areas. The most basic is just general IMRT. This is where radiation is delivered in fixed fields around the patient. It is sometimes referred to as "step and shoot" IMRT. Tomotherapy, Inc pioneered helical IMRT. This is when radiation is delivered 360 degrees around the patient in a helical fashion. Then in 2008 Varian and Elekta launched Volumetric Modulated Arc therapy in which radiation is delivered in a continuous arc around the patient effectively from infinite delivery angles. This new technology enables the realization of delivering IMRT treatments without stopping and restarting the beam. The benefits of this are faster overall dose delivery to the patient with a potentially more conformal dose distribution. Most facilities that offer this option use the faster treatment time as a basis for their marketing of such treatments.
The image guidance that is used in IGRT enables a more accurate, targeted dose delivery. There is a wide range of available imaging that has advantages and disadvantages. Fluoroscopy provides a continuous imaging of target motions but also delivers a high dose of radiation depending on the duration of the image acquisition. Multi-slice CT provides precise 3-D images, but requires additional investment for in-room CT and the patient must be moved from imaging to treatment machine. Cone-Beam CT provides volumetric imaging guidance with lower radiation dose than planar imaging but there are software issues and low utilization in many centers. Stereoscopic kV provides greater clarity than MV port films for imaging soft tissue and has a bi-planar image but uses higher radiation than cone-beam CT and is difficult to reconstruct the volumetric image. Finally ultrasound provides non-ionizing radiation and easy integrations with linear accelerators but the image quality is not as crisp as CT and typically is only used for prostate localization.
SRS and SBRT involve the use of significantly higher "surgical" doses of radiation delivered over a significantly shorter number of treatment sessions as compared to conventional RT. The benefit lies in the potential for better tumor control with higher doses, as well as the sharper dose profile used to target cancerous tissues while sparing surrounding healthy structures. SRS and SBRT deliver high doses of radiation to destroy tissue and prevent growth of tumors. SRS usually involves only one treatment fractions which SBRT is between two and five. SRS is used primarily on intracranial sites, functional disorders and vascular malformations. SBRT is used on developing sites such as the liver and prostate; both are generally outpatient procedures. There are different types of equipment that can also be used depending on what the facility wants to invest and be able to provide. The Gamma knife only can provide SRS while Cyberknife provides SRS and SBRT. The most versatile and also most expensive machine is any multifunctional linear accelerator which can deliver SRS, SBRT, IMRT, and IGRT.
But it doesn't end there. There is the new best-in class RT platform called the Novalis TX and the Elekta AXESSE, which both blend a wide range of advanced beam delivery and image guidance features. They provide multi-functionality with refined high end image guidance and radiosurgery capabilities that can optimize both clinical quality and process efficiency.
The problem with all of this lies in what is proven to be the best. That is what we don't know. Certainly is someone is looking for faster treatment over a shorter period of time, and some of these newer innovations are key. However, the field is growing in such a fast and furious way that we have little data on what modality truly has the best outcomes backed up by strong clinical evidence. Until we are consistently registering patients into clinical trials that are testing the outcomes of these newer therapies, we will not have the clinical evidence necessary to form an opinion on what is truly the best we have to offer.
Colleen O'Leary is a staff educator of medical oncology at Northwestern Memorial Hospital who blogs at Oncolog-e Nurse Talk.
Submit a guest post and be heard.