Originally published in MedPage Today
by Peggy Peck, MedPage Today Executive Editor
By a margin of 0.014 mm in carotid intima-media thickness (CIMT), extended-release niacin (Niaspan) demonstrated superiority over ezetimibe (Zetia) as an add-on for high risk patients on long term statin therapy.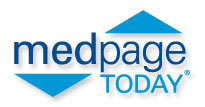 But is a difference of 0.014 mm clinically significant?
The niacin versus ezetimibe findings come from the ARBITER 6-HALTS trial, a late-breaker reported at the American Heart Association and simultaneously published in the New England Journal of Medicine.
The trial, which involved 208 patients, has become a flashpoint in the continuing debate about the use of surrogate endpoints in clinical trials, and the hot topic here.
The margin of victory was the change in CIMT from baseline to eight months, and finally at 14 months. During that time, patients were taking either two grams of niacin or 10 mg of ezetimibe in addition to standard statin therapy.
Niacin-treated patients achieved that 0.014 mm regression. Ezetimibe-treated patients showed no evidence of regression, and in those who achieved the greatest reduction in LDL cholesterol, CIMT paradoxically increased.
Niacin led to a significant increase in HDL compared to ezetimibe, while ezetimibe decreased LDL significantly compared to niacin. Both drugs significantly decreased triglycerides.
For weeks leading up to the meeting, ARBITER was the focus of both speculation and skepticism — focus that evolved to frenzy as events unfolded.
The results were embargoed for release at 8 a.m. Monday morning, but that plan was scuttled Sunday afternoon when an Associated Press story with the results was briefly posted on a TV station website — long enough to be aggregated by Google.
That snafu caused a stir among the more than 200 journalists covering the meeting, and near panic by Abbott, which makes Niaspan and sponsored the trial, and Merck/Schering-Plough, the makers of ezetimibe.
The "embargo break" led the AHA to hastily assemble a press conference (recalling the lead author from a theme park where he was enjoying a day with his family) in order to officially lift the embargo at 6 p.m. Sunday.
The AHA then repeated the briefing — with all the same players — at 8 a.m. Monday, which was the originally scheduled time. (Both briefings were streamed live by MedPage Today and are now available on-demand.)
The plenary session at which the results were formally reported didn't occur until late Monday morning — long enough for the correct interpretation of the results to finally emerge, said Mariell Jessup, MD, who chaired the scientific program for this year's AHA meeting.
Jessup, a professor of medicine at the University of Pennsylvania, pointed out that "this was not a trial with clinical endpoints and so it cannot be interpreted as a clinical endpoint trial."
In the rush to report the "news", Jessup said, that distinction, while not subtle, was often lost.
And that, according to Jessup and others, is a common affliction when the primary endpoint of a study is a surrogate.
Stephen Kopecky, MD, a cardiologist at the Mayo Clinic, in Rochester, Minn., said there was no doubt that "surrogate end points are being overused. In cardiology trials, the most important end points are the 'hard' major adverse cardiovascular events. which include cardiovascular death and nonfatal heart attack and stroke, among other things."
The difficult arises, he said, when clinicians over-interpret the results of a study based on surrogate markers.
"The best endpoints are living long and living happy," said Anthony DeMaria, MD, editor-in-chief of the Journal of the American College of Cardiology.
Hard endpoint trials, especially survival trials, require thousands — not hundreds — of patients, and extend over years, not months. More patients and more time means more money.
In 2009, neither time nor money is available in abundance.
Surrogate endpoints, on the other hand, give researchers a way to answer narrowly focused research questions using fewer patients over shorter periods of time.
But surrogate endpoints, whether they are findings from imaging such as CIMT, or intravascular ultrasound or biomarkers such as highly sensitive C-reactive protein or even lipid measures, don't necessarily translate easily into clinical endpoints.
"You can end up with a dead patient and nice lab results," said Harlan Krumholz, MD, of Yale University.
For many the textbook example of this problem is torcetrabib — an investigational HDL-boosting drug that looked exceptional until excess mortality emerged in phase III studies. The problem was later determined to be an off-target toxicity, something that was not detected by HDL measurements.
Despite that concern, DeMaria said that some surrogates are, in his opinion, better than others and he would put CIMT in that category because it does provide a measurement of the arterial bed.
Valentin Fuster, MD, PhD, director of the Cardiovascular Institute at Mount Sinai in New York, disagreed.
"The disease [atherosclerosis] is too diffuse for a measurement taken in one area. This is not a good marker," Fuster said.
Other imaging techniques, MRI for example, provide more valuable information, according to Fuster, who has been a champion of cardiac imaging and is currently conducting a study that compares the predictive value of different imaging technologies.
Allan Taylor, MD, a Walter Reed Army Medical Center cardiologist and principal investigator for ARBITER, rejected broad stroke characterizations of CIMT.
He noted that the technology for this imaging has improved from primitive — with studies that relied on two images from 7-10 megahertz machines involving two measurements — to precise, with the 13 megahertz scanner used in ARBITER to collect eight images and 16 measurements.
That's not precise enough to guide clinical decisions, said Kopecky.
"CIMT has been shown to be beneficially affected by estrogens and thiazolidinediones, but these drugs have not been shown to reduce major cardiovascular events; in fact, they have increased events in some studies," he noted.
"On the other hand, other agents such as rosuvastatin (Crestor) have shown decreased major cardiac events, but have not caused regression of carotid intimal medial thickness in some studies."
Krumholz, who serves on a committee drafting an Institute of Medicine report on surrogate markers, said, "My focus at the end of the day has to be on clinical results."
Krumholz said he personally remains highly skeptical of using surrogate endpoints to approve drugs: case-in-point being ezetimibe, which was approved on the basis of its demonstrated ability to achieve significant reductions in LDL.
Ezetimibe has yet to demonstrate a clinical benefit, he said. For that reason, Krumholz said current clinical practice — an estimated nine million Americans are taking the drug — is "overly exuberant for the amount of evidence available."
However, the same criticism can be leveled against niacin, said Rory Collins, MB, BS, an epidmiologist in the clinical trials unit at Oxford University in England.
Collins, who is chairman of the steering committee of an ongoing trial of ezetimibe, said there is no "evidence that raising HDL improves outcomes, whereas there is abundant evidence that there is benefit in lowering LDL."
Raymond Gibbons, MD, of the Mayo Clinic agreed with this point. "That is why HDL is not included as a target in current guidelines," he said.
As currently written, the cholesterol guidelines have as a secondary target management of non-HDL cholesterol to less than 130 mg/dL, he said.
Moreover, Collins said, it's inappropriate to use a surrogate such as CIMT to guide clinical practice.
But Collins told MedPage Today that the bigger problem with ARBITER was that it asked a question that was "scientifically insignificant and irrelevant."
His reasoning was simple: ezetimibe and niacin were not mutually exclusive, since they could be used in combination, so testing them as opposing strategies would not provide useful clinical information.
Sidney Smith, MD, of the University of North Carolina, Chapel Hill, said that while there may be problems with the ARBITER trial, he did not believe that it asked an irrelevant question.
The question, which drug to add when a patient is maxed out on statin therapy, "mirrors what is happening in clinical practice," he said.
Unfortunately, he said, a surrogate endpoint can't provide the answer. "We need clinical data to answer the question and we don't yet have that data," he said.
Visit MedPageToday.com for more cardiovascular news.