Originally published in MedPage Today
by Charles Bankhead, MedPage Today Staff Writer
Women can wait longer for their first Pap smear and then repeat the test less frequently, according to recommendations from the American College of Obstetricians and Gynecologists (ACOG).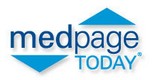 The organization now says women should begin cervical cancer screening with a Pap test at age 21. Subsequent tests should occur at two-year intervals until age 30, when the interval can be increased to once every three years for women who have had three consecutive negative tests.
ACOG previously advised women to have an initial Pap test within three years of becoming sexually active or at age 21, whichever came first. The organization also recommended annual screening.
The recommendation was published in the December issue of Obstetrics & Gynecology.
"The tradition of doing a Pap test every year has not been supported by recent scientific evidence," Alan G. Waxman, MD, of the University of New Mexico in Albuquerque, said in a statement. "A review of the evidence to date shows that screening at less frequent intervals prevents cervical cancer just as well, has decreased costs, and avoids unnecessary interventions that could be harmful."
Waxman served as a consultant to the ACOG Committee on Practice Bulletins-Gynecology during development of the recommendation.
Women with a history of cervical intraepithelial neoplasia or cervical cancer should consult their physicians about the need for more frequent screening, as should women with certain risk factors for cervical cancer, such as in utero exposure to diethylstilbestrol, HIV infection, or immunosuppression.
According to ACOG, changing the baseline Pap test to age 21 reflected a desire to avoid unnecessary treatment of adolescents. Although infection with human papillomavirus (HPV) is common in sexually active adolescents and teenagers, HPV-induced cervical dysplasia in that age group usually resolves without treatment. Cervical cancer rarely occurs in women younger than 21.
These other recommendations remain unchanged:
* Women who have undergone total hysterectomy no longer need a Pap test.
* Women ages 65 and older can discontinue cervical cancer screening if they have three consecutive negative Pap tests and no abnormal tests in the previous 10 years.
* Recommendations are the same for women with and without HPV vaccination.
Widespread use of the Pap test has led to a greater than 50% decline in cervical cancer incidence over the past 30 years, from 14.8 cases per 100,000 women in 1975 to 6.5 cases per 100,000 women in 2006.
According to the American Cancer Society, 11,270 women will have new diagnoses of cervical cancer in 2009, and 4,070 women will die of the disease. Most cervical cancer deaths in the U.S. involve women who have been screened infrequently for the cancer or not at all.
Although screening and early detection have made cervical cancer less of a threat in the West, it remains the second most common cancer in women worldwide and causes most cancer-related deaths among women in developing countries.
Visit MedPageToday.com for more oncology news.