Originally published in MedPage Today
by Michael Smith, MedPage Today North American Correspondent
Vaccination does not appear to cause autism or other health problems in children with inborn errors of metabolism, a researcher said here.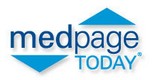 In a retrospective analysis, children with such conditions were not more likely than normal children to visit emergency rooms or need hospital care after vaccination, according to Nicola Klein, MD, PhD, of the Kaiser Permanente Vaccine Study Center in Oakland, Calif.
While the data are preliminary and the sample size is small, Klein said at the annual meeting of the Infectious Diseases Society of America, there doesn't seem to be an association between vaccination and adverse events in children with inborn errors of metabolism.
The issue is important because of a 2007 ruling under the Vaccine Injury Compensation Program that the family of Georgia girl was entitled to compensation.
Hannah Poling was diagnosed with encephalopathy caused by a mitochondrial enzyme deficit and her family successfully argued that a series of vaccinations had led to the condition. (See Despite 'Sad' Case of Georgia Girl, CDC Reiterates 'Life-Saving' Value of Vaccines)
The girl's disorder is one of about 90 inherited diseases collectively known as inborn errors of metabolism.
After the ruling, "there was some concern that vaccination may place some children with genetic disorders at increased risk for autism or other adverse effects," Klein told reporters.
To investigate the issue, she and colleagues combed Northern California Kaiser Permanente's electronic medical records, looking for children who were diagnosed with an inborn error of metabolism from 1990 to 2007 and remained in the company's system until they were at least 3 years old.
All told, they found 79 children with such defects and compared their immunization and health records to those of 1,580 matched controls, Klein said.
During the first three years of life, she said, there was no difference in the proportion of children whose vaccinations were up to date at age two. Also, they were not more likely than the healthy children to have any recommended vaccine delays.
The researchers also analyzed emergency room visits and inpatient stays among all children up to age 18 with an inborn error of metabolism who received at least one vaccine at any time.
For each of the 322 children they identified, Klein said, she and colleagues compared events during the first 30 days after a vaccination with the following 30 days.
"If the vaccine was causing any problems, we would expect to see them emerge right around the time of vaccination, not a month later," she said.
But, for the 30 days immediately after vaccination, compared to postvaccine days 31 to 60, they found:
* For emergency room visits, the rate ratio was 0.83, which was not significant with a 95% confidence interval from 0.60 to 1.14.
* For inpatient stays, the rate ratio was 1.1, also not significant with a 95% confidence interval from 0.9 to 1.4.
"We found no increase in emergency room visits or serious side effects," Klein said. Interestingly, seven of the larger group of children had a mitochondrial disorder.
The findings are preliminary but "very reassuring," according to Larry Pickering, MD, of Emory University in Atlanta, who was not part of the study but moderated the session at which it was presented.
"Most of us who take care of kids with inborn errors of metabolism think vaccination is one of the best interventions we can offer them," Pickering told reporters.
"They are at increased risk for devastating complications, even death, from the diseases that the vaccines prevent," he said after the session.
Interestingly, the so-called "vaccine court" has sharply rejected recent claims that the MMR vaccine – against measles, mumps, and rubella — led to autism in thee children.
Visit MedPageToday.com for more vaccine news.