Originally published in MedPage Today
by Emily P. Walker, MedPage Today Washington Correspondent
Drug and device makers are urging the FDA to establish clear guidelines that will allow the industry to discuss and promote products in the unsettled world of online social media.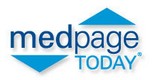 The FDA is hearing testimony from drug and device companies, online marketing experts, and consumer groups about what steps the agency should take to move medical advertising and promotion into online communities.
"The Internet is an important tool for consumers looking for answers about medications," Michele Sharp, a spokeswoman for Eli Lilly, said at the FDA gathering today.
"We must be visible and relevant in the places where patients, caregivers, and payers are looking. These days, that includes the Internet and social media. We believe we can and should pay a significant role to provide patients information."
So far, despite growing use of social media platforms such as as blogs, Twitter, and Facebook, the bulk of drug company advertising is geared toward TV and magazines.
One reason is that the FDA has clearly spelled out the rules governing those traditional platforms: The ads must not be false, misleading, or lacking facts, and they must show a fair balance of the risks and benefits of the drug or device.
But how those rules apply online is unclear. For instance, if a drug company wanted to use Twitter to promote a new drug, does it have to include the risks of the drug in the tweet? Twitter only allows for 140 characters, and the litany of risks for some drugs could fill a tweet encyclopedia.
What if a compliant YouTube ad for a medical device is copied by a user who reposts it minus the last 30 seconds, when the narrator is rattling off the device's risks? In that case, is the device company at fault?
Or, in another instance of many social media hypotheticals, what if a patient advocacy message board for diabetics is riddled with misinformation about a drug? Should the drug company correct the information? If so, should the company be required to list the drug's side effects in its post?
Rules governing a company's involvement on online platforms are so opaque that many companies just steer clear of communicating about their products on such sites.
But avoiding a growing arena where consumers and doctors have conversations about medical topics is ignoring reality, panelists at the FDA hearing said.
An estimated 83% of all Internet users search for health information on the Web, according to a survey by the Pew Research Center.
"We need to be a part of the online conversation," agreed Elizabeth Forminard of Johnson & Johnson.
Sharp said Eli Lilly has mostly avoided using online media because it's not sure how to comply with FDA rules. "We're looking for the FDA to guide us," she said.
One solution promoted by a number of speakers, including Jeffrey Francer of PhRMA, is for the FDA to approve use of its logo for drug companies to place on content that meets the agency's standards.
Another panelist suggested that clicking on the logo would take the user to either an FDA Web page, or the company's page, which would clearly list information, including benefits and risks, of the given drug.
One panelist who is an advocate for women and children's issues, said using a standard logo to indicate FDA's stamp of approval would be troublesome.
"The content of a blog or Web site can be accurate, but incomplete. It can be accurate about the benefit, but just fail to mention the risks," said Diane Zuckerman, president of the National Research Center for Women and Children.
Zuckerman noted that today's accurate information might be out-of-date tomorrow.
"Things change, and it would be very difficult to have some sort of FDA seal of approval," she said.
Forminard of Johnson & Johnson suggested companies be held accountable for content they created, whether it is posted on the company's own site, or a third-party site, such as a newspaper's Web site.
But companies cannot be held accountable for content they don't create, she said.
All companies at the hearing said they thought providing more information "just a click away" would suffice. This would be easier than having to jam a list of benefits and risks in a limited space, such as an ad that appears in search engine.
The companies also agreed that it would be unreasonable to expect drug and device companies to police the entire Internet for false or misleading statements about their products.
Online promotion of drugs and devices isn't just geared toward consumers.
The FDA will have to grapple with rules for sites that are aimed at physicians, such as VuMedi, a surgeons-only site that allows users to share videos on surgical procedures and comment on them. Some of those videos are posted by device companies, but they are always clearly identified as such, said Robert Winder, CEO of VuMedi.
Winder said sites for physicians shouldn't be subjected to the same rules as those that govern direct-to-consumer advertising.
The FDA's hearing continues tomorrow, when more representatives from drug, device, and marketing companies are slated to speak about adverse event reporting.
The agency won't be making decisions on industry involvement in social media anytime soon. It is keeping its public comment docket open on this subject until February 2010.
But in the constantly changing online world, one speaker had a word of advice as the agency develops its rules:
"If the rules are too narrow or inflexible, the minute we figure out how to do it, they will be out of date," said Philomena McArthur of Johnson & Johnson.
Visit MedPageToday.com for more prescription news.