The following is part of a series of original guest columns by the American Medical Association.
by J. James Rohack, M.D.
Delegates Vote to Continue AMA's Commitment to Reform, Medicare Vote Pending in U.S. House of Representatives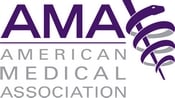 Twice a year, physicians come together for an exhibit of democracy at its best through the AMA House of Delegates meeting. Since 1901, physicians and medical student from every state and every qualifying medical specialty debate and vote on behalf of their peers during discussions that shape the AMA's health care agenda. The work they do is intense, the opinions and debate are passionate. This representational-style system makes the AMA, without question, the umbrella organization of American medicine.
This week, the AMA House of Delegates met in Houston and again demonstrated its unique ability to bring together voices from across the profession to create a national consensus of physicians and medical students on health reform. I was honored to be a part of the civil debate on health reform at the nation's broadest, most inclusive assembly of physicians and medical students.
Physicians at the meeting passionately defended their positions and then voted on a course forward for the AMA. At times there was fierce debate, but ultimately there was a clear final product – a shared vision on how to help physicians help patients.
The physician prescription for reform that emerged from this meeting reaffirmed the AMA's commitment to health system reform. As the country's foremost organization of physicians – for physicians – the AMA must continue in its role at the center of the health reform process.
President Theodore Roosevelt, in a famous speech said:
"It is not the critic who counts, not the man who points out how the strong man stumbled, or where the doer of deeds could have done better. The credit belongs to the man who is actually in the arena; whose face is marred by the dust and sweat and blood; who strives valiantly."
Roosevelt stressed the need to participate. In following this admonition, the AMA will continue to be guided by bedrock principles: Freedom of choice for patients, freedom of practice for physicians, access to care for all and a system based on pluralism – neither all public nor all private.
We want to build on what works and fix what doesn't to make a better health care system for our patients and our profession.
American doctors are among the best educated and trained and most innovative in the world. At our fingertips are advanced technologies, the latest treatments, and the most effective procedures. But all this is meaningless for those who cannot afford medical treatment because they do not have health insurance. Our nation took an important step toward expanded coverage for Americans and improvements in the health system with passage of the House health reform bill. AMA recognizes that the bill is not perfect, and we're staying engaged to improve the final bill.
This week, our attention turns to passage of H.R. 3961, which repeals the broken Medicare physician payment formula and provides payments to better reflect the cost of providing medical care. The time for band-aid fixes to a long-term problem is over. Congress created the "sustainable growth rate" (SGR) formula that sets Medicare payment rates, and it's up to them to do-away with the formula that projects a 21 percent payment cut next year and more in years to come. At stake is physicians' ability to continue to provide high-quality care to seniors, the disabled, military families and the baby boomers who reach age 65 in two years.
These cuts are across the board to all physicians caring for Medicare and TRICARE patients. Active engagement is crucial at this time, and physicians need to call their members of Congress and let them know that Medicare's physician foundation must be secure and stable for comprehensive health reform to succeed.
The AMA's unique position at the center of American medicine has produced policies that are integral to a health system overhaul and trusted by patients. Polls show that Americans place their trust in physician groups like the AMA to do the right thing for health reform. We're working hard to honor that trust, and the policies voted on by AMA delegates assure that we'll continue to be actively engaged in the health reform process.
J. James Rohack is President of the American Medical Association.