One of the largest gatherings of medical bloggers took place this past week at Blog World Expo 2009 in Las Vegas.
The panel discussions were enlightening and insightful, and it was wonderful to meet so many of my fellow medical bloggers in person.
I participated in a panel discussion talking about the history of medical blogs, entitled, The State of the Health Blogosphere: We've Come A Long Way, Baby. Simply having a dedicated track at the world's largest new media convention shows that medical blogs indeed have come a long way. (baby.)
Below are videos, pictures and links to other recaps.
Rohit Bhargava gets my take on the future of medical blogs:
Paul Levy, Going virtual @ BlogWorld
Emergiblog, One For the Medblogger History Books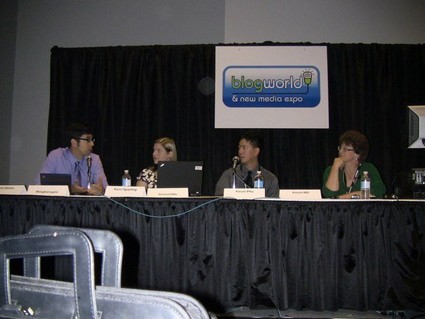 (via Doctor Anonymous)
Doctor Anonymous, BlogWorld 09: HIPAA & Blogging
Rob Lamberts, Medical Bloggers Frolicking at Blogworld
Ramona Bates, BlogWorld Expo 2009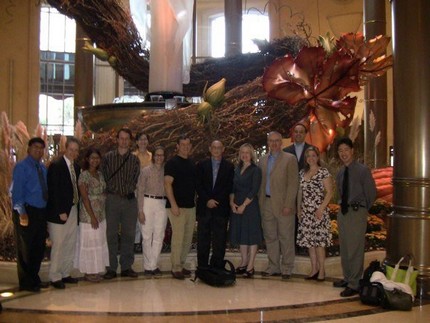 (via Doctor Anonymous)
Bryan Vartabedian, Medical Blogosphere Rising
JNJ BTW, Vegas Meets MedBlogging
Kerri Morrone Sparling, BlogWorldExpo: Medical Bloggers Make Their Debut.
And here's a nice compilation video, courtesy of Doctor Anonymous:
Val Jones talks about the conference with ABC News:
Thanks to Johnson & Johnson and MedPage Today for sponsoring the event, as well as Kim McAllister and Val Jones for their work in organizing. I look forward to an even bigger and better gathering at next year's Expo.
Send me a message if I missed your recap, and I'll include it.