Originally published in MedPage Today
by Peggy Peck, MedPage Today Executive Editor
Men who opt for minimally invasive prostate surgery — often with a helping hand from a robot — are twice as likely to have genitorurinary complications as men who have a traditional prostatectomy.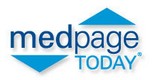 That finding is especially troubling because the use of robotic-assisted minimally invasive prostatectomy has increased exponentially in recent years — running well ahead of the surgical expertise — as community hospitals acquired the expensive robotic systems as a marketing tool, Jim C. Hu, MD, MPH, of Brigham and Womens Hospital said at a press conference today.
And it's easy to see the marketing potential for the devices: While the rates of urinary incontinence and erectile dysfunction were higher among men 65 or older who had minimally invasive radical prostatectomy compared with those who had an open retropubic procedure, they also spent less time in the hospital and had fewer surgical complications and a lower stricture rate, Hu said.
There was, however, no difference in the need for additional cancer therapies, 8.2 versus 6.9 per 100 person-years (P=0.35), they wrote in the October 14 issue of the Journal of the American Medical Association.
Hu discussed the findings today at a JAMA press conference that coincided with the American College of Surgeons meeting.
In general, men who chose minimally invasive procedures were likely to be white or Asian, rather than black or Hispanic. They were also better educated and had higher incomes than men who had open surgical procedures.
Those findings emerged from a population-based cohort study that linked information from the U.S. Surveillance, Epidemiology, and End Results (SEER) database with Medicare records of men who underwent prostate surgery from 2003 through 2007, a period during which there was a marked increase in minimally invasive radical prostatectomy, from 9.2% of prostatectomy proceduresin 2003 to 43.2% of the surgeries in 2006-2007.
Much of that increase, the authors said, was driven by the rapid adoption of robotic technology and aggressive marketing of robotic procedures, often with "assertions of lower complication rates, shorter recovery times, better cancer removal, and faster removal of urinary catheter."
But those claims have not been supported by evidence, the authors said.
Hu and colleagues said that historically minimally invasive surgery "offers distinct, consistently reproducible advantages compared with open approaches, including shorter hospital stays, fewer inpatient procedures, and lower costs."
But because even open prostatatectomy is performed through "a relatively small incision that is infrequently associated with significant pain and has relatively short lengths of stay," comparisons with minimally invasive technology are more difficult to discern.
Hu and colleagues identified 1,938 men who had minimally invasive prostatectomy and 6,899 who had open procedures. They compared 30 day-complications, anastomotic stricture 31 to 365 days after surgery, long-term incontinence, and erectile dysfunction more than 18 months postoperatively. They also compared the rates of additional cancer surgery between the two groups.
Among the findings:
* Based on propensity score adjusted analysis, the median length of stay was two days for the men who had minimally invasive surgery versus three days for those who had open procedures (P<0.001).
* Transfusion rate was 2.7% in the minimally invasive group versus 20.8% with open surgery (P<0.001).
* Postoperative respiratory complication rate also favored minimally invasive surgery — 4.3% versus 6.6%, P=0.004.
* Anastomotic stricture rate was 5.8% with minimally invasive surgery versus 14.0% with open procedures (P<0.001).
* Rate of genitourinary complications was 4.7% for men who had minimally invasive surgery versus 2.1% (OR, 2.28, 95% CI 1.61-3.2, P=0.001).
* Rate of urinary incontinence diagnosis was 15.9 versus 12.2 per 100 person-year (P=0.02) and the rate of erectile dysfunction diagnosis was 26.8 versus 19.2 per 100 person-years (P=0.009), both favoring open procedures.
The authors cautioned that the study had a number of limitations, including the reliance on claims data that are designed to provide billing rather than clinical information.
They also noted that regardless of surgical technique, prostate cancer survival is high, which suggests the need for longer follow-up.
They also cautioned that the finding about erectile dysfunction was subject to observer bias, since some men with erectile dysfunction may not seek medical care, thus the real rate of erectile dysfunction may not be captured by Medicare records.
Moreover, the minimally invasive procedures included surgeries performed "with and without robotic assistance because both share a common CPT code."
They said, however, that estimates of "U.S. robotic-assisted [minimally invasive radical prostatectomy] range from 50% to 70%, whereas a recent survey revealed a 25% to 75% decline in radical prostatectomy volume among urologists performing [minimally invasive and open surgery]."
Visit MedPageToday.com for more prostate cancer news.