Originally published in MedPage Today
by Ed Susman, MedPage Today Contributing Writer
Cruising down the highway in a sleek convertible, with the wind blowing in your hair, may sound like the ideal road trip — but it could harm your hearing, British scientists said.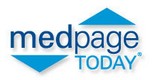 In a study conducted on the high-speed motorways of the U.K., doctors found that at highway speeds, the noise levels in the cars exceed 85 decibels — the accepted threshold for hearing damage.
"Even though we performed this study on British roads, I don't think it would be any different in the U.S. or elsewhere," said Philip Michael, MBBCh, specialist registrar in otolaryngology-head and neck surgery at Queen Elizabeth Hospital, Birmingham, England.
"In our tests, we recorded average levels between 87 and 89 decibels when driving different models of convertibles at speeds of 50 mph, 60 mph, and 70 mph," he told MedPage Today at the annual meeting of the American Academy of Otolaryngology-Head and Neck Surgery Foundation here.
The study was also reported in the September issue of Otolaryngology — Head and Neck Surgery.
"Long or repeated exposure to sounds over 85 decibels is widely recognized to cause permanent hearing loss," Michael said. He said that even one long road trip could result in temporary hearing loss, a phenomenon also noted by those who spend long hours at loud concerts.
"Usually, this hearing loss is gone the next morning," he said.
Michael's team loaded sensitive sound detection equipment into seven different convertibles that ranged in price from roughly $22,000 to $238,000.
The researchers quickly determined that the cars drove and handled differently. But as far as decibel levels were concerned, it didn't matter whether the driver was behind the wheel of a Porsche or an Aston Martin — there was no statistically significant difference between models.
At 50 mph, the average decibel level was 87; at 60 mph it was 88 decibels; at 70 mph it was 89 decibels, Michael said. He said that at some points the noise level topped out at 99 decibels, usually when passing or being passed by a truck.
Now some good news for drivers: the simple act of rolling up the windows, offering a bit of a barrier to wind and road noise, lowered the noise level to 84 decibels.
Michael noted that driving in a sedan with all the windows rolled down also created noise levels above the 85 decibel threshold.
Commenting on the study, Michael Seidman, MD, of Henry Ford Hospital in Detroit, warned, "People should be aware that road noise, operating jet skis, boats, motorcycles, and other vehicles can impact hearing."
"Sounds over 85 decibels can be damaging," he declared.
Visit MedPageToday.com for more otolaryngology news.