Originally published in MedPage Today
by Michael Smith, MedPage Today North American Correspondent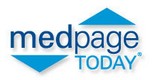 President Barack Obama's declaration that the H1N1 pandemic flu is a national emergency doesn't mean the course of the outbreak has changed, health experts said.
But as the volume of cases increases, the declaration allows doctors and hospitals more flexibility in handling the expected surge in patients, they said.
"I would caution against the idea that there has been any great change for the worse," said Sandro Cinti, MD, an infectious diseases specialist at the University of Michigan Ann Arbor.
"The virus hasn't changed at all, the mortality rate hasn't changed at all," Cinti said.
The national emergency, he said, is "not looking at severity, but at sheer volume" of patients.
The declaration — signed by the president Friday and released Saturday — allows some rules to be waived in order to treat what is expected to be a large number of patients over the next few months.
A White House spokesman called the declaration a "proactive step," and not a response to any change in the nature of the outbreak.
Health and Human Services Secretary Kathleen Sebelius said the national emergency declaration would cut a week or two's worth of bureaucratic hurdles. "It really just clears the deck for some flexible activity and flexible permission in case it's needed," she said in a CBS interview on The Early Show.
The president's move — combined with the earlier declaration of a public health emergency — gives Sebelius additional powers.
For example, the secretary can waive some of the rules governing Medicare and Medicaid under Section 1135 of the Social Security Act, as well as some of the privacy regulations under the Health Insurance Portability and Accountability Act.
The waivers have to be requested on a case-by-case basis, and officials at the Department of Health and Human Services were not able to say immediately how long such approval takes.
Among possible scenarios:
* A hospital might want to set up an alternative screening location for patients away from its main campus — a move that would need a waiver of the Emergency Medical Treatment and Labor Act.
* A critical access hospital might ask to be allowed more than 25 beds and hospital stays of longer than 96 hours — requiring a waiver of parts of the code of federal regulations.
* Hospitals might need to transfer patients for screening or before they have been stabilized — requiring waivers under both the emergency treatment and privacy laws.
"Obviously under normal circumstances, you don't just go put hospital beds in a school somewhere," said Joseph McCormick, MD, of the University of Texas School of Public Health in Brownsville.
But the emergency declaration allows hospitals to do just that if the rush of patients overwhelms existing facilities, he said, "without going through a lot of bureaucracy."
In his area, McCormick said, outpatient clinics are busy and there's a surge of patients with flu-like illness, but so far, inpatient facilities haven't been overburdened.
In Ann Arbor, Cinti said Michigan was one of the last states to report widespread flu activity — currently 46 are in that category — and the expected pressure on facilities there hasn't yet materialized.
"We haven't had to do anything other than just manage our beds," he said.
McCormick said he expects the declaration to provide hospitals and inpatient facilities extra resources. "What it clearly will not do is to affect levels of vaccine or issues like that," he said.
Indeed, the president's declaration came as the CDC said production delays were hampering the rollout of vaccines against the pandemic flu.
The vaccine is growing more slowly than manufacturers had anticipated, resulting in fewer available doses at this time, CDC director Thomas Frieden, MD, said last week. (See Manufacturers Come Up Short in Expected H1N1 Vaccine Production)
At the end of the week, 16.1 million doses were available, but that's not enough to meet the projected 40 million doses originally planned for the end of October, Frieden said.
"Vaccine availability is increasing steadily, but far too slowly," Frieden said. "We are nowhere near where we thought we would be by now."
Visit MedPageToday.com for more flu news.