Originally published in MedPage Today
by Michael Smith, MedPage Today North American Correspondent
The winter wave of the pandemic H1N1 flu hit intensive care units in Australia and New Zealand hard, researchers said, and may offer lessons for doctors bracing for the pandemic's return to the Northern Hemisphere.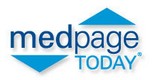 All told, 722 people with confirmed pandemic flu were admitted to one of the 187 ICUs in the two countries from June 1 through Aug. 31, according to Steven Webb, PhD, of Royal Perth Hospital, in Perth, Australia and colleagues.
That worked out to 28.7 cases per million inhabitants and, at the peak of the season, up to 19% of ICU beds in some areas were occupied by patients with H1N1 flu, the researchers said online in the New England Journal of Medicine.
Almost half the pandemic patients — 336 of the 669 patients for whom data was available, or 48.8% — had viral pneumonitis or acute respiratory distress syndrome.
Those numbers were markedly higher than normal, Webb and colleagues said — during the same period in the four previous years, ICUs in the two countries admitted an average of 57 patients with viral pneumonitis.
Another 20.3% had bacterial pneumonia, while the remainder of the ICU patients had exacerbation of an existing airway obstruction or some other illness.
All told, the researchers said, 856 patients were admitted to the ICU with influenza A during the study period — the 722 with pandemic flu, as well as 37 with one of the seasonal strains and 97 with influenza A that could not be subtyped.
Death rates were similar across the groups — 14.3%, 16.2%, and 13.4% respectively.
As has been reported elsewhere, the pandemic flu tended to strike younger people.
The highest age-specific rate was among children under the age of 1 — more than 70 per million children of that age. But the highest absolute numbers were among adults 20 to 49, with more than 200 admissions in that age group.
The researchers also found:
* Pregnant women made up 9.1% of the ICU admissions, although they are only 1% of the general population.
* Of the 601 patients with body mass index data available, 28.6% had a BMI greater than 35, compared with just 5.3% in the general population.
* 32.7% of the patients with data on pulmonary conditions had asthma or another chronic pulmonary disease, compared with about 13% in the population as a whole.
Indigenous groups were also over-represented among the ICU patients, Webb and colleagues found.
In Australia, where aboriginals and Torres Strait Islanders make up 2.5% of the population, they were 9.7% of the patients. In New Zealand, where Maori make up 13.6% of the population, they accounted for 25% of the patients.
As of Sept. 7, 103 patients had died in hospital, 505 had been discharged, and 114 were still inpatients, including 37 still in the ICU.
Excluding those still in the hospital, the researchers said, three factors were found to be independently associated with the risk of death in the ICU:
* Needing invasive ventilation at ICU admission yielded an odds ratio for in-hospital death of 5.51, with a 95% confidence interval from 3.05 to 9.94, which was significant at P<0.001.
* Any coexisting condition yielded an odds ratio of 2.56, with a 95% confidence interval from 1.52 to 4.30, which was significant at P<0.001.
* Older age led to an odds ratio per year of age of 1.02, with a 95% confidence interval from 1.01 to 1.04, which was significant at P=0.002.
The data suggest that the greatest stress on ICU resources happens about four to six weeks after the first cases and continues for several weeks after that, Webb and colleagues said.
They noted that "the findings may be different during future waves, owing to the timely deployment of an effective vaccine, to viral mutation, and to resistance to antiviral drugs."
Visit MedPageToday.com for more influenza news.