Originally published in MedPage Today
by Emily P. Walker, MedPage Today Washington Correspondent
If parents refuse to vaccinate their children, it's ethical and legal to dismiss the child as a patient, a pediatrician told attendees of the American Academy of Pediatrics meeting here.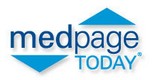 "In the middle of treatment, you can't just say, I'm done," Gary Marshall, MD, of the University of Louisville (Ky.) School of Medicine, said during a session that addressed parental concerns about vaccinations and how pediatricians can respond.
But if it becomes obvious that you and the family will never see eye to eye on a specific issue, there's no reason not to "fire" them, providing you follow the steps necessary to avoid charges of abandonment. Those include providing written notice that you will no longer treat their children and giving them a set time frame — at least 30 days — to find another physician.
Tampa pediatrician Marcy Baker, MD, said she has stopped seeing children because parents refuse to vaccinate them, and knows her colleagues are doing the same.
"We'll work with them a little, but if they refuse to have the child vaccinated, we'll discharge them," she told MedPage Today after Marshall's presentation.
She said that many parents want to discuss the potential harm of vaccines before their kids gets a flu or MMR shot, for instance.
Marshall said one of the most persistent — and endlessly frustrating — reasons parents give for not wanting to vaccinate their children is that "vaccines cause autism".
He noted, however, that many studies have shown no link between childhood vaccinations and autism. He noted, too, that the lead author of the 1998 British study that originally suggested there was a link has been accused of fudging the data used in the study, and a federal court determined vaccines did not cause three children to develop autism.
But even though the autism link isn't supported by science, Marshall said, celebrities and groups opposed to vaccinations get plenty of attention in the media and parents are influenced by them.
"This is like a train out of control," Baker said. "Proving that autism is not caused by any of these things is not going to stop the train."
However, Marshall does admit that vaccines are not 100% safe. For instance, for every 2,000 kids vaccinated with MMR, one additional febrile seizure will occur.
"How do we put that risk in perspective?" he asked. "People don't think probabilistically. They have beliefs and they don't think logically."
Marshall did offer some tips for persuading parents who don't want to vaccinate to change their mind:
* Start early. Hold group sessions with pregnant mothers and stress early the importance of vaccinations.
* Give patients books. Marshall recommends "Autism's False Prophets: Bad Science, Risky Medicine, and the Search for a Cure," by Paul Offit, MD.
* Fight fire with fire. The antivaccine movement plays on parents' sympathies by telling heartbreaking stories about deaths and illnesses in children. Marshall said he's not above telling his own story about the child he encountered during his first rotation who was dying from Haemophilus influenzae type b, the leading cause of bacterial meningitis among children before a vaccine was developed.
Visit MedPageToday.com for more pediatrics news.