by Nancy Walsh, Contributing Writer, MedPage Today
Almost 3% of healthy, asymptomatic people who underwent MRI brain scans showed incidental abnormalities in a recent study, leading researchers to express concern about about psychological and medical fallout from these increasingly popular screenings.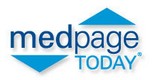 In meta-analysis of MRI brain scans, the prevalence of neoplastic incidental findings was 0.70% (95% CI 0.47 to 0.98), while the prevalence of non-neoplastic findings was 2% (95% CI 1.1 to 3.1), according to Zoe Morris, MD, of Western General Hospital in Edinburgh, and colleagues.
The combined prevalence of neoplastic and non-neoplastic abnormalities, excluding markers of cerebrovascular disease, was 2.7%, with a number needed to scan of 37, the researchers reported online in the British Medical Journal.
They said the increasing use of brain MRI in research and among the "worried well" who are trying to allay fears of a possible silent disease, is "fast becoming problematic." That's because there is little evidence for treatment of most of these lesions, and treatment itself can be risky.
"A major dilemma is whether to treat incidental brain findings and, if so, how," Morris and colleagues wrote.
Knowing that the prevalence and types of incidental brain findings has varied in previous studies, Morris' group performed a systematic literature review and meta-analysis that included 16 studies involving 19,559 people.
The number of participants in the individual studies ranged from 60 to 4,000, and mean ages were 11 to 63 years.
The most common finding was an arachnoid cyst, found in 0.5% (95% CI 0.21 to 0.87), followed by aneurysms in 0.35% (95% CI 0.13 to 0.67).
Incidental abnormalities were found more commonly using high resolution MRI (4.3%, 95% CI 3 to 5.8), than using standard resolution sequences (1.7%, 95% CI 1.1 to 2.4, P<0.001).
Prevalence was higher among research cases (3.4%, 95% CI 0.9 to 7.5) than among subjects seeking commercial screening (2%, 95% CI 0.9 to 3.3) and research controls (1.6%, 95% CI 1 to 2.2, P<0.001).
Grouped summary data on age-specific prevalence found that white matter hyperintensities were more common with increasing age (x2 for linear trend=71, P<0.001), as were silent infarcts (x2 for linear trend=104, P<0.001) and neoplastic findings (x2 for linear trend=8.8, P=0.003).
In contrast, non-neoplastic findings appeared to decline with age (x2 for linear trend=6.9, P=0.008), although this finding was reversed in a sensitivity analysis restricted to high-resolution MRI (x2 for linear trend=66, P<0.001).
The increase in neoplastic abnormalities seen with increasing age most likely represented the prevalence of meningiomas, according to the researchers.
Discussing the pros and cons of treating these conditions, the the investigators wrote, "The risk of hemorrhage from most unruptured aneurysms seems to be low, yet the risk of death and stroke from interventional treatment is sizeable."
Nonetheless, they pointed out, awareness of such a lesion could encourage better management of risk factors.
And treatment for asymptomatic meningiomas, the most common age-related neoplastic finding in the analysis, generally is conservative because more than 90% never become symptomatic and more than 60% do not increase in size.
Aside from uncertainty as to the risks of intervention, detection of a brain abnormality also can lead to patient anxiety, a "costly cascade of further investigations, with risks of complications," and possible loss of insurance, driver's license, and employment.
Clinicians therefore should proceed with caution in ordering brain scans, counseling patients about the possibility of incidental findings. Research volunteers should also understand the risks, they said.
"Although true negative results from brain MRI may be reassuring, many of the requirements of a screening test are not fulfilled; most of all, the overall benefit of such screening on quality adjusted life years is unproved," they wrote.
Nor has anyone proven cost-effectiveness, with one Japanese study having found that the cost for one person with an incidental finding requiring further evaluation was $24,733.
"Furthermore, there is little evidence that 'peace of mind' lasts for the people with normal brain scans," co-author Rustam Al-Shahi Salma, MD, also of the University of Edinburgh, said in a statement.
Future research should focus on individual patient data, including age-specific data to confirm the trends found in this meta-analysis, as well as on more detail on the imaging sequences used.
Visit MedPageToday.com for more preventive care news.