by Michael Smith, North American Correspondent, MedPage Today
People infected with the H1N1 pandemic flu strain continue to shed virus after the point where current recommendations say they can go back to work or school, two studies here suggested.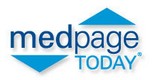 The question, experts said, is whether those people are still contagious and whether a longer stay-at-home period would prevent enough additional infections to outweigh the cost.
The CDC currently says people should wait at least a day after their fever subsides – usually three or four days after the onset of symptoms — before resuming normal activities.
But patients can continue to shed virus for several days after that, according to data presented here at the annual Interscience Conference on Antimicrobial Agents and Chemotherapy.
Even so, detection of virus doesn't necessarily mean contagion, said Gaston De Serres, MD, PhD, of Laval University in Quebec city.
"We detected live virus," he told reporters. "We cannot say (patients are) contagious but they have the potential to be."
De Serres and colleagues studied 43 people with confirmed H1N1 pandemic flu, as well as members of their households, using polymerase chain reaction technology to detect the virus and culture methods to find live influenza.
Eight days after their symptoms started, he said, eight of the 43 (or 19%) were still shedding live virus, detected by culture methods.
Meanwhile, in a similar study, David Chien Lye, MD, of Tan Tock Seng Hospital in Singapore reported that even after treatment with oseltamivir (Tamiflu), patients may still shed virus for several days.
Lye and colleagues studied 70 patients treated in the hospital after they showed signs of the pandemic flu. They found that 80% were still shedding virus after five days of illness, compared with 40% after seven days and 10% after 10 days.
The longest period during which a patient shed virus was 12 days from the start of symptoms, he said.
Dr. Lye and colleagues used polymerase chain reactions to test for the virus, rather than cell culture methods, so it's not clear whether the patients were shedding live virus, he said.
But he said a small sub-study in which both tests were used provided similar results in each instance.
De Serres said he and colleagues are still trying to determine if any of their participants transmitted the virus after the first seven days.
For his part, Lye said his patients did not transmit the virus, since they were hospitalized and staff took full precautions against the flu.
Both researchers said more study is needed, but the findings suggest that people with the H1N1 flu shouldn't rush to resume normal activities.
"If you only stay home a couple of days," De Serres said, "very likely you will still be contagious."
The mere act of shedding virus may not mean much, according to Donald Low, MD, of Toronto's Mount Sinai Hospital, because modern tests are so sensitive they can find viruses long after they're dead.
For instance, he said, researchers tested a carpet several months after one of the first victims of Sudden Acute Respiratory Syndrome (SARS) had vomited on it.
"It was just chock-full of virus," he said, "but it was all dead."
He added that health policy-makers must balance the economic impact of telling people to stay home longer with the medical impact of some potential extra infections.
The current recommendation is intended to decrease the chance of transmitting the virus, rather than to stop it completely, said Daniel Jernigan, MD, the deputy director of the CDC's influenza division.
"Some people will continue to shed live virus after their fever stops, we know that," he said, but it's not clear that they remain contagious.
In the absence of clear evidence that shedding virus equals infectivity, he said, "we needed to make a policy that was easy to implement proportional to the severity of the virus."
"If we had a virus with a very high attack rate or death rate," he said, "we might have a very different policy."
Visit MedPageToday.com for more infectious disease news.