by Todd Neale, Staff Writer, MedPage Today
Flu appears to act as a trigger for myocardial infarction and cardiovascular death, a review of the literature showed.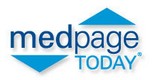 All observational studies included in the review found an association between times when influenza viruses were circulating and increases in cardiovascular death, according to Charlotte Warren-Gash, MBChB, of University College London, and colleagues.
There was also fairly consistent evidence for the link between flu and acute MI, they said in the October issue of The Lancet Infectious Diseases.
The results of studies evaluating the protective effects of vaccination were more inconsistent, although one small, randomized controlled trial showed a benefit for preventing cardiovascular death.
But Steven Nissen, MD, of the Cleveland Clinic, stressed that the systematic review "does not show that vaccination is protective against MI."
Even so, said Nissen, who was not involved in the study, "it is prudent to vaccinate high-risk patients, including those with existing heart disease."
Warren-Gash and her colleagues agreed. "We believe influenza vaccination should be encouraged wherever indicated, especially in those people with existing cardiovascular disease, among whom there is often suboptimum vaccine uptake."
Other cardiologists echoed the importance of annual vaccination.
"I am not sure that this [paper] really adds too much to what we already know," said Carl Lavie, MD, of Ochsner Heart and Vascular Institute in New Orleans, but the review can be used "to hype the importance of" routine vaccination.
Although it is well known that influenza is associated with cardiac complications, the researchers said, it remains unclear what role the virus plays in triggering acute MI.
It is believed that flu might cause MIs through inflammatory effects that destabilize atherosclerotic plaque, causing blockages resulting in heart attacks, they said.
To evaluate evidence for such a relationship, Warren-Gash and her colleagues performed a systematic review of 42 papers describing 39 studies conducted between 1932 and 2008. There were 17 ecological, 15 case-control, three prospective cohort, and two case-only studies, as well as two randomized controlled trials.
Studies looking at influenza-like illness and acute respiratory infection were included.
All of the ecological studies identified population-level associations between circulating influenza viruses and cardiovascular death and acute MI.
In these studies, there were correlation coefficients ranging from 0.61 to 0.98 for flu and cardiovascular death, suggesting medium to strong correlation, the researchers said.
The percentage of excess influenza death attributable to heart disease ranged from 18% to 66% (average 35% to 50%), although the researchers said it was difficult to compare the nine studies that reported the figure.
"Although results varied substantially between studies, partly because of varying case definitions and differential influenza circulation in different years, even the lowest reported numbers for excess deaths due to cardiovascular disease were large," they said.
Other observational studies found generally consistent associations between flu and MIs.
Of the seven that evaluated the relationship between recent acute respiratory illnesses and acute MI, five found significant associations with odds ratios or rate ratios ranging from 2.1 (95% CI 1.4 to 3.2) to 4.95 (95% CI 4.43 to 5.53).
The remaining two studies did not find an association.
Five other studies — four case-control and one case-crossover — evaluated the more specific exposure of influenza-like illness.
Two of the case-control studies found a significant association with acute MI with ORs of 3.8 (95% CI 1.4 to 10.8) and 3.0 (95% CI 1.1 to 8.2).
The other two case-control studies showed nonsignificant positive trends.
In the case-crossover study, the relative probability that an acute MI happened on the first day after onset of infection rather than seven days after onset was 2.4 times higher (95% CI 1.7 to 3.4).
The evidence for a protective effect from vaccination was weaker, the researchers said.
Three of the eight observational studies looking at the issue found a significant protective effect against acute MI or cardiovascular death.
One small randomized trial found significant protection from vaccination against cardiovascular death (HR 0.25, 95% CI 0.07 to 0.86 at six months). The effect diminished over time and was no longer significant at two years.
The other randomized trial showed a significant protective effect for MI (HR 0.54, 95% CI 0.29 to 0.99) but not for other outcomes.
However, when the results of the two trials were pooled together, there was no significant protective effect against either cardiovascular death (RR 0.51, 95% CI 0.15 to 1.76) or MI (RR 0.85, 95% CI 0.44 to 1.64).
Because the studies included in the review were subject to various limitations, the researchers called for further study, particularly regarding the effect of vaccination.
Visit MedPageToday.com for more influenza news.