by Crystal Phend, MedPage Today
"Every 10 years a doctor should be the patient," said my doctor, squeezing me into pair of compression stockings that would make a sausage casing seem spacious by comparison.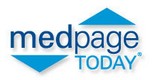 "Seems like a good idea," I thought, as I lay there on the table feeling optimistic about the opportunity for first-hand experience.
It was my first minor elective procedure aside from dentistry, and required a week of 24-hour, 20- to 30-mm Hg pressure to ward off any potential thromboembolism formation (along with my physician's urging for early mobilization).
I had done my homework and gone in with a list of questions about complication rates, long-term effects, and expected results, though I still felt a little nervous about whether I should have shopped around more.
But I wasn't prepared for compression stockings.
Sure, I'd written plenty about thromboembolism prophylaxis — anticoagulants, antiplatelet drugs, and mechanical devices. I felt pretty comfortable, even knowledgeable, about graduated compression stockings as a means of prevention.
The experience, though, is rarely mentioned in more than broad terms in studies I've covered. Researchers have told me about some of the difficulties older patients face in trying to use them. Not until I tried them myself, though, did this really hit home.
For one thing, they're incredibly hot and uncomfortable in summer. Any joint ended up with bunched-up material cutting into the skin after a certain number of hours, which during the night would make my ankles itch or hurt.
As I struggled to pull them on, yanking while the stockings fought back by snapping like a giant rubber band, I exclaimed that it would be impossible to put these if I were weak or frail.
A sense of empathetic commiseration developed for an older friend who has worn compression stockings continually for years because of painful varicose veins. I couldn't wait for my temporary tribulation to be over.
Does this bias me in my reporting of post-surgical thromboprophylaxis? Would I be more favorable toward pharmacologic methods?
I don't think so. Rather, I know the practical issues and quality of life concerns to ask about, much like a journalist with diabetes who I consider to have an "in" when covering the American Diabetes Association meeting or another who reported here on his unique perspective after participating in a weight loss trial.
For a physician, I can only imagine what this kind of empathy and understanding would do for bedside manner.
Crystal Phend is a staff writer at MedPage Today and blogs at In Other Words, the MedPage Today staff blog.
Submit a guest post and be heard.