by Peggy Peck, Executive Editor, MedPage Today
In an important step toward moving healthcare reform legislation through Congress, Sen. Max Baucus (D-Mont.) introduced his much-awaited bill today after months of working to gain bipartisan support.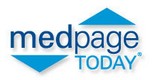 The chairman of the powerful Senate Finance Committee released a summary of legislation that would not create a public insurance option and would cost $856 billion over 10 years — considerably cheaper than most expected.
The bill sticks largely to an outline Baucus floated last week. It would require individuals to have insurance, offer subsidies for those who can't afford coverage, and create a network of nonprofit cooperatives in which consumers could band together to buy insurance.
The Finance Committee's bill is considered less ambitious than bills approved by four other congressional committees. It's the only one that wouldn't create a new public insurance plan, a concession to Republicans who oppose the idea.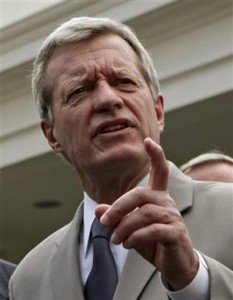 It will become clearer as the week goes by whether months of negotiations with moderate Republicans — and the absence of a public plan — succeeded in gaining any GOP backing.
Also in question is whether reform legislation would get enough Democratic votes to pass without a public insurance option.
Proponents see a government-sponsored plan as a last resort for those who can't get insurance elsewhere and as a source of competition in areas where health insurance coverage is dominated by one or two carriers. Opponents call it the first step in a government takeover of healthcare.
Since Baucus released an outline of his proposal last week, it hasn't gained much apparent traction with Republicans. None of the three Republicans in the so-called Gang of Six who negotiated over the Senate proposal — Charles Grassley (R-Iowa), Mike Enzi (R-Wyo.), or Olympia Snowe (R-Maine) — have endorsed the plan.
And Democrat votes may be jeapordized by the absence of a public plan.
Among them is Sen. Jay Rockefeller (D-W.Va.), chairman of a Finance subcommittee on health.
"There is no way in its present form that I will vote for it," Rockefeller told reporters during a press call Tuesday. "I will not vote for it if it's not changed significantly in the amendment process."
Baucus's bill would revamp current practices in the insurance industry, including ending the practice of discrimination based on pre-existing conditions and lifetime caps on benefits.
The bill would create an online insurance exchange, in which private insurance companies could sell their plans.
Since the draft was released, Baucus also added language that would "express the sense of the Senate" that reform presents an opportunity to address medical malpractice issues.
The bill says that states should develop and test alternatives to the current tort system as a "way of improving patient safety, reducing medical errors, encouraging the efficient resolution of disputes, increasing the availability of prompt and fair resolution of disputes, and improving access to liability insurance, while preserving an individual's right to seek redress in court."
The additional language comes a week after President Obama directed Kathleen Sebelius, secretary of Health and Human Services, to develop pilot programs to test alternatives to the current medical liability system. Rising medical malpractice insurance premiums are another major issue for Republicans, who have long pushed for caps on jury awards.
As expected, the outline of the Baucus bill proposes replacing a planned 22% cut in Medicare payments to physicians next year with a positive payment update instead.
The outline doesn't mention any long-term fix for the sustainable growth rate (SGR), a much maligned formula that's supposed to determine payment rates but has been overridden by Congress every year.
The Finance Committee is scheduled to begin marking up the bill next week.
Visit MedPageToday.com for more health policy news.