by Charles Bankhead, Staff Writer, MedPage Today
A news magazine's rankings of top-rated hospitals for heart failure care did not include many hospitals that performed at least as well as the ranked centers, according to a comparison of the magazine's list and government data.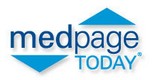 Hospitals that made the U.S. News & World Report list had a better 30-day mortality than those who didn't make the cut, but 30-day readmission rates did not differ between ranked and unranked hospitals, a multicenter team of investigators concluded.
Mortality and readmission rates varied widely among the 50 hospitals on the magazine's list and the 4,700 hospitals that did not make the list, the investigators reported in the September issue of Circulation: Cardiovascular Quality and Outcomes.
"The ways in which [ranked] hospitals are excelling in mortality do not seem to be transferring to excellence in transitioning people from being in the hospital to staying out of the hospital," Harlan M. Krumholz, MD, of Yale, said in a statement.
"The message from this study is that if you really want to know how a hospital compared in the areas of heart failure mortality and readmission, you should look directly at government statistics for those measures and not assume that only the hospitals on the list are the best in the care of heart failure patients," he added.
The findings did not surprise or disappoint Avery Comarow, editor of the U.S. News & World Report hospital rankings. The list recognizes hospitals that excel in the management of complex or unusual conditions, not routine care.
"We try to make it clear that we do not intend the rankings to be a guide for people with relatively routine heart failure that is managed perfectly well by any good hospital," Comarow said in an interview. "If Dr. Krumholz and co-authors were looking at performance of routine care, then I would have to say that they weren't looking at our mandate.
"Having said that, I think it's perfectly legitimate to raise the question that if hospitals are good at dealing with difficult cases, shouldn't they also be at least as good at dealing with routine cases."
The current study extended a previous investigation that focused on outcomes for acute myocardial infarction. Results of the MI study showed that ranked hospitals had a lower 30-day mortality compared with unranked hospitals, but far more unranked hospitals had significantly lower-than-expected mortality (Arch Intern Med 2007; 167: 1345-51).
Krumholz and colleagues examined the performance of the 2006 U.S. News & World Report list of "America's Best Hospitals" for cardiology care and heart surgery.
Performance was based on data from the Centers for Medicare and Medicaid Services covering the period from July 1, 2005 to June 30, 2006. The authors defined mortality as death from any cause within 30 days of admission, and readmission was defined as hospitalization for any reason within 30 days of discharge from the initial hospitalization for heart failure.
The mortality analysis included 14,813 patients from the 50 ranked hospitals and 409,806 patients treated at 4,761 hospitals that did not make the list. The readmission analysis included 16,641 patients from the 50 ranked hospitals and 458,473 patients from 4,627 unranked hospitals.
Overall, the 50 ranked hospitals had a mean 30-day mortality of 10.1% compared with 11.2% for the hospitals that did not make the list (P<0.01). The mean 30-day readmission rate was nearly identical between ranked and unranked hospitals (23.6% versus 23.8%, P=0.40).
Among ranked hospitals, the 30-day mortality ranged from 7.9% to 12.4% and the readmission rate from 18.7% to 29.3%. Among hospitals that did not make the magazine's list, 30-day mortality varied from 7.1% to 17.5% and the 30-day readmission rate, 19.2% to 29.8%.
The results show that high-quality cardiac care is not limited to hospitals that have national recognition and reputations, said Clyde W. Yancy, MD, president of the American Heart Association. Hospitals that adhere to proven quality-improvement initiatives can achieve outcomes that rival those of high-profile institutions.
"Rest assured that it is definitely possible and highly likely that excellent-quality care is attainable for any patient, in any facility, in any state, and in any region of the country," said Yancy.
As Krumholz and colleagues noted, the hospital rankings represent just a sliver of the entire U.S. hospital industry, said U.S. News' Comarow.
"I would find it astonishing if there weren't quite a few hospitals that were not ranked that do at least as well, and often better, than ranked hospitals for specific kinds of heart conditions, heart failure being one of them," he said. "Just because a hospital excels at treating certain kinds of heart conditions doesn't automatically mean it excels at treating all of them."
Visit MedPageToday.com for more cardiology news.