by Crystal Phend, Senior Staff Writer, MedPage Today
A generation of new, more sensitive troponin assays has improved hospitals' ability to diagnose a heart attack to a point as early as the time of emergency department presentation, two separate studies affirmed.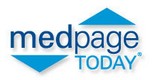 In one multicenter study, a sensitive troponin I assay had an early diagnostic accuracy of 96%, compared with conventional troponin T's 85%, Stefan Blankenberg, MD, of Johannes Gutenberg University in Mainz, Germany, and colleagues found.
A second blinded comparison revealed significantly higher accuracy at presentation with all four sensitive cardiac troponin assays studied than with the standard assay (95% to 96% versus 90%).
Both studies appeared in the Aug. 27 issue of The New England Journal of Medicine.
The major problem with standard cardiac troponin assays is their low sensitivity at the time of presentation, according to the second research group, led by Christian Mueller, MD, of University Hospital Basel, Switzerland, and colleagues.
The delay between cardiac cell death and troponin accumulation in the blood stream at detectable, diagnostic levels has meant serial monitoring over six to 12 hours, they explained.
Better early diagnosis "offers the opportunity to extend early treatment options to all patients with acute myocardial infarction — not just those with ST-segment elevation," Mueller's group noted.
It may also "reduce complications by allowing for earlier revascularization, earlier transfer to the coronary care unit, and earlier initiation of evidence-based treatment for acute MI," they added.
However, further studies are needed to determine what effect the greater early accuracy of the sensitive assays has on patient management and outcomes, they cautioned.
Professional societies recommend troponin as the preferred assay for suspected MI and were a major driver for the more sensitive tests.
But many clinicians may not welcome the change, commented David A. Morrow, MD, MPH, of Brigham and Women's Hospital in Boston.
In an accompanying editorial, he noted that the "continued evolution of assays and guidelines for their application has created uncertainty among many practitioners regarding the use of cutoff values for clinical interpretation."
To help answer questions about the sensitivity and specificity of the progressively changing assays for early diagnosis, Blankenberg's group compared levels of troponin I as assessed by a sensitive assay (Seimens' Troponin I Ultra), conventional troponin T (Roche), and the traditional marker myoglobin.
Their study included 1,818 consecutive patients with suspected acute MI who were evaluated with the assays on admission, at three hours and again at six hours.
For a single value obtained at admission, the sensitive troponin I assay (cutoff value 0.04 ng/mL) had the best diagnostic accuracy overall compared with the adjudicated final diagnosis. The results were:
* Sensitivity of 90.7% with sensitive troponin I, 72.7% with standard troponin T, and 61.3% with myoglobin
* Specificity of 90.2% with sensitive troponin I, 94.1% with standard troponin T, and 86.9% with myoglobin
* Positive predictive value of 76.7% with sensitive troponin I, 81.4% with standard troponin T, and 60.5% with myoglobin
* Negative predictive value of 96.4% with sensitive troponin I, 90.7% with standard troponin T, and 87.3% with myoglobin
Accuracy of the sensitive test was "virtually identical in baseline and serial samples, regardless of the time of chest-pain onset," with a 100% rate of MI detection with use within three hours after admission.
The very low levels of troponin I detected by the sensitive assay appeared to be clinically significant as well.
Levels greater than 0.04 ng/mL independently predicted nearly doubled risk of an adverse outcome at 30 days (hazard ratio 1.96, P=0.003).
The researchers cautioned that the cutoff at the 99th percentile used for conventional troponin T may have accentuated the difference between the tests.
In the second multicenter study, Mueller's group looked at four new, sensitive cardiac troponin assays.
The study included 718 consecutive patients with suspected acute MI whose emergency department blood samples were tested in a blinded fashion and compared with conventional troponin T and the adjudicated final diagnosis.
Diagnostic accuracy of a single measure at presentation was highest for the sensitive assays:
* 96% with Abbott-Architect Troponin I (95% confidence interval 0.94 to 0.98)
* 96% with Roche's High-Sensitive Troponin T (95% CI 94% to 98%)
* 95% with Roche's Troponin I (95% CI 92% to 97%)
* 96% with Siemens' Troponin I Ultra (95% CI 94% to 98%)
* 90% with conventional troponin T (95% CI 64% to 88%)
The diagnostic accuracy was nearly as high for patients who presented within three hours after the onset of chest pain — a circumstance under which standard assays have done poorly.
Accuracy within three hours of chest pain ranged from 92% to 94%, compared with 76% with conventional troponin T, a significant difference for all.
Both research groups suggested that their results would generalize to other cardiac troponin assays with similarly high levels of sensitivity and precision.
Cardiologists who were not involved in the study called the results interesting and informative, but did not know how and if the results would change practice.
"From a scientific point of view, increasing sensitivity is almost always associated with reduced specificity. Accordingly, it all depends on what you want to achieve from a laboratory test," said Steven E. Nissen, MD, chairman of cardiovascular medicine at the Cleveland Clinic.
"If you want high specificity, you select the older method. If you want maximum sensitivity, you would use the new assay. In this case, I might actually prefer the older test. It's already very, very sensitive."
Visit MedPageToday.com for more critical care news.