by Kristina Fiore, Staff Writer, MedPage Today
Imaging procedures can expose patients to high cumulative doses of radiation, researchers say.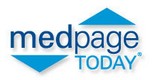 In a large study, 193.8 people per 1,000 were exposed to moderate doses of radiation each year, while 18.6 per 1,000 were exposed to high doses, and 1.9 per 1,000 received very high doses, according to Reza Fazel, MD, of Emory University in Atlanta, and colleagues.
They published their findings in the Aug. 27 issue of The New England Journal of Medicine.
"Our finding that in some patients, worrisome radiation doses from imaging procedures can accumulate over time underscores the need to improve their use," Dr. Fazel and colleagues wrote.
In an accompanying editorial, Michael S. Lauer, MD, of the National Heart, Lung, and Blood Institute, wrote that exposure to even moderate doses of radiation "presents an important yet potentially avoidable public health threat."
"Oncogenesis associated with sublethal doses of radiation goes unrecognized because it is neither accurately measurable nor predictable for individual patients," Lauer said, "and because clinically significant consequences will not become evident for many years."
To quantify this exposure, researchers analyzed insurance data on 655,613 living patients ages 18 to 64 in five healthcare markets from 2005 through 2007.
All had undergone at least one imaging procedure that exposed them to ionizing radiation, including myocardial perfusion imaging, radiographs, and CT scans. Procedures such as magnetic resonance imaging (MRI) emit non-ionizing radiation, which does not damage DNA.
They found that the mean cumulative effective dose from imaging procedures was 2.4 mSv per patient per year. That's almost double what's expected from natural sources alone, the researchers said.
By way of comparison, nuclear industry workers are limited to 100 mSv of radiation every five years, with a maximum of 50 mSv in any year.
The researchers noted, however, that there was a wide distribution of doses among their population, as the median effective dose was just 0.1 mSv per person per year.
Overall, 193.8 patients per 1,000 per year were exposed to moderate effective doses of radiation, while 18.6 and 1.9 enrollees per 1,000 per year incurred high and very high doses, respectively.
"Generalization of our findings to the non-elderly adult population of the U.S. suggests that these procedures lead to cumulative effective doses that exceed 20 mSv per year in approximately four million Americans," the researchers said.
They found that radiation doses increased with advancing age, and were higher in women than in men.
Overall, 49.5% of patients ages 18 to 35 had at least one procedure, compared with 85.9% of those ages 60 to 64. And 78.7% of women had at least one procedure compared with 57.9% of men.
Myocardial perfusion imaging and CT scans accounted for the greatest percentage of total dose exposure, with perfusion imaging at 22% and CT of the abdomen, pelvis, and chest at nearly 38%, the researchers said.
Together, CT and nuclear imaging accounted for 21% of the total number of procedures, but 75.4% of the total effective dose.
On the other hand, radiography accounted for 71.4% of the total number of procedures, but only 10.6% of the total effective dose.
About 82% of the total effective dose was delivered in outpatient settings, most often in physicians' offices, the researchers said.
They also noted that more than 30% of men and 40% of women who had doses exceeding 20 mSv per year were under 50 years old — a troubling statistic as related risks accrue over a lifetime, they said.
Fazel and colleagues called for raising awareness at the physician level regarding the risks of radiation.
Physicians tend not to discuss such risks, Lauer wrote in his editorial, since each procedure is considered in isolation. Therefore, the risks "posed by each procedure are low and seemingly unmeasurable," he said, "and any radiation-induced cancer won't appear for years and cannot easily be linked to past imaging procedures."
Lauer said there's little evidence of benefit for ionizing radiation procedures, whereas cumulative radiation exposure can produce real harm.
"Because the use of ionizing radiation carries an element of danger in every procedure, we need to adopt a new paradigm for our approach to imaging," he wrote. "Instead of investing so many resources in performing so many procedures, we should take a step back and design and execute desperately needed large-scale, randomized trials to figure out which procedures yield net benefits."
That will require a "public health" mindset, he said: "If we began a national conversation about the dangers of ionizing radiation, it might cause enough discomfort to stimulate demand for the high-quality evidence our patients deserve."
Fazel and colleagues said the study was limited by its use of claims data, its reliance on estimates of effective doses, and the uncertainty of whether it can be extrapolated to broader populations.
Visit MedPageToday.com for more diagnostic radiology news.