Popular smoking cessation drugs Chantix and Zyban received black box warnings from the FDA, the strongest of its kind.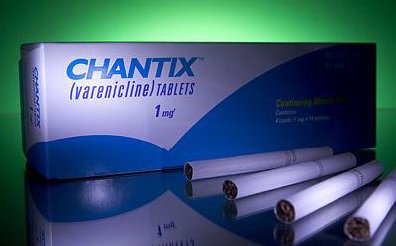 Chantix, in particular, is quite effective in helping patients to quit smoking, but has been dogged by instances of increased suicidality, especially in those already having a psychiatric diagnosis.
As this report in MedPage Today states, "Reports of behavioral changes, depressed mood, agitation, hostility, and suicidal thoughts and behavior associated with use of the drugs have been submitted to the FDA's adverse event reporting system."
The typical Chantix course lasts 3 months, and the FDA is recommending regular monitoring for any adverse psychiatric symptoms. Pfizer is doing more studies on the drug, including enrolling patients with schizophrenia into a trial involving Chantix.
What's a bit surprising is the inclusion of Zyban, also known as Wellbutrin, and generically known as bupropion. It's a popular antidepressant, and far more patients use it for that purpose, as opposed to smoking cessation. But according to the FDA's adverse reporting system, there were "14 suicides and 17 attempted suicides in bupropion users."
I wonder if the withdrawal from nicotine itself is a factor, in addition to the drugs themselves. The black box warning was not unexpected for Chantix, but now doctors will be thinking twice about prescribing bupropion for depression, especially since there are so many alternatives available.