As predicted, the details surrounding the singer's death continue to get more bizarre.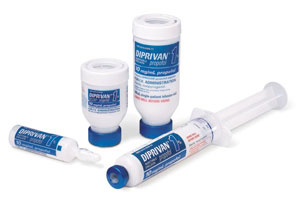 Recent reports have stated that the powerful anesthetic Diprivan, generically known as propofol, was found in the singer's house. Apparently, according to a nurse, Jackson "was begging for the powerful sedative to help him get over insomnia."
There are zero circumstances where propofol should ever be used for insomnia. This medicine is used for general anesthesia or to sedate patients in the intensive care unit who are intubated and on a ventilator. In fact, patients have to be monitored very closely when on the drug because the risk of respiratory arrest is so high.
And that's why I find it incredible that, again according to reports, Jackson had "claimed to have received the drug before, but didn't disclose who had injected him with it."
It's against FDA guidelines to have propofol in the house, and as an anesthesiologist puts it, "Using this drug for insomnia is sort of like using a shotgun to kill an ant."
That is some serious malpractice, bordering on criminal, if any doctor had indeed injected Jackson with Diprivan simply to help him sleep.